Fallen Rock Preserve
Fallen Rock Preserve
Even the onset of a nasty head cold couldn't prevent me from getting out early on the morning of Dec 23. The above image is of Steamboat Rock located in Tower Park south of Steamboat Rock Iowa. This day I went to the top of it, something I have never done in past visits. Not sure of the exact path to the top so I just did a zig-zag switchback trip up the 30 to 45 degree incline.
The view from the top was nice and my vertigo kept me away from the edge but I found a split Birch tree at the top and took a few images of that view.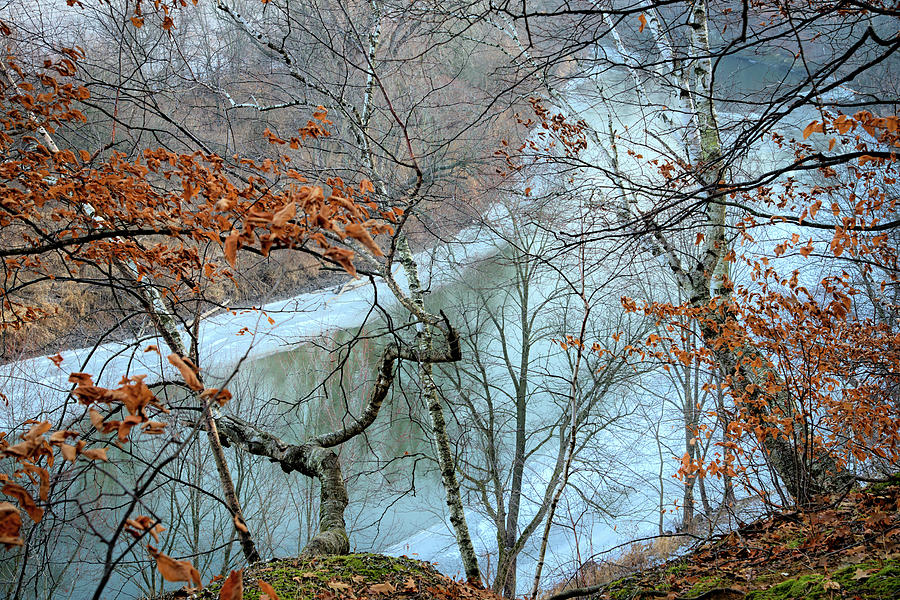 A late December climb of Steamboat Rock above the Iowa River in Hardin County Iowa. A scene more indicative of Autumn not Winter.
Fallen Rock Preserve lies past the sandstone monolith and is a secluded nature preserve of untouched woodlands and hills. I did not venture in too far as my cold was getting to be a hindrance. I was fascinated by the birch trees at the top of the hill. All were shaped with a lean to them from the prevailing winds that travel up the hillsides.