Winter Visit of Brush Creek
Winter Visit of Brush Creek
The first day of Winter arrived and it still had a feel of Autumn. Forecast temps were to be in the 40's to 50's the next few days and I took advantage of the weather to see how Brush Creek Canyon would look at this time of year. Normally it is snowed in and unreachable this time of year.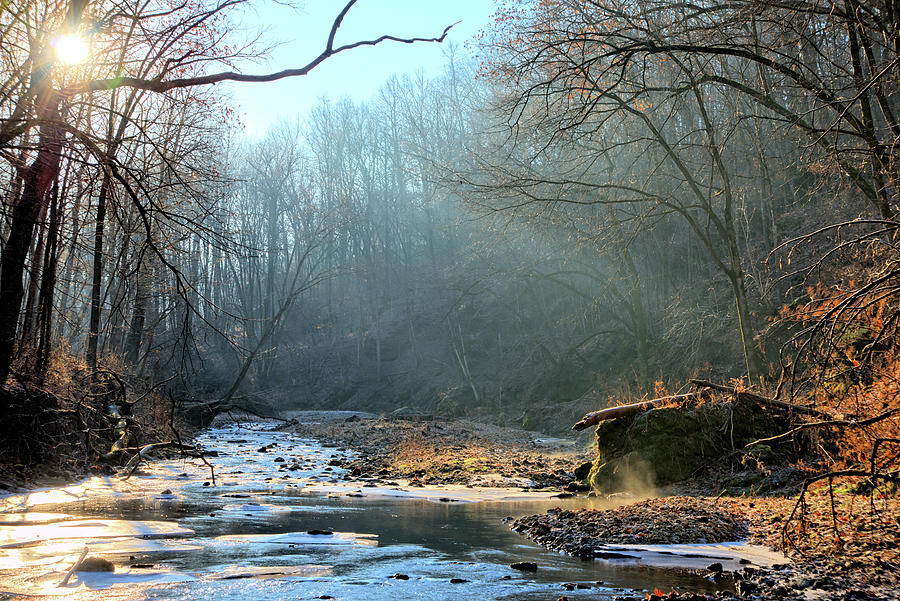 It was a tough hike, as always, but this time the ground was frozen with a layer of frosted leaves all about the forest. One had to make sure of his footing in most places. I really liked the above scene as the dolomite block had the appearance of a rustic old cabin with the logs laying on top. As the light hit the open waters of Brush Creek steam rose adding to the scene.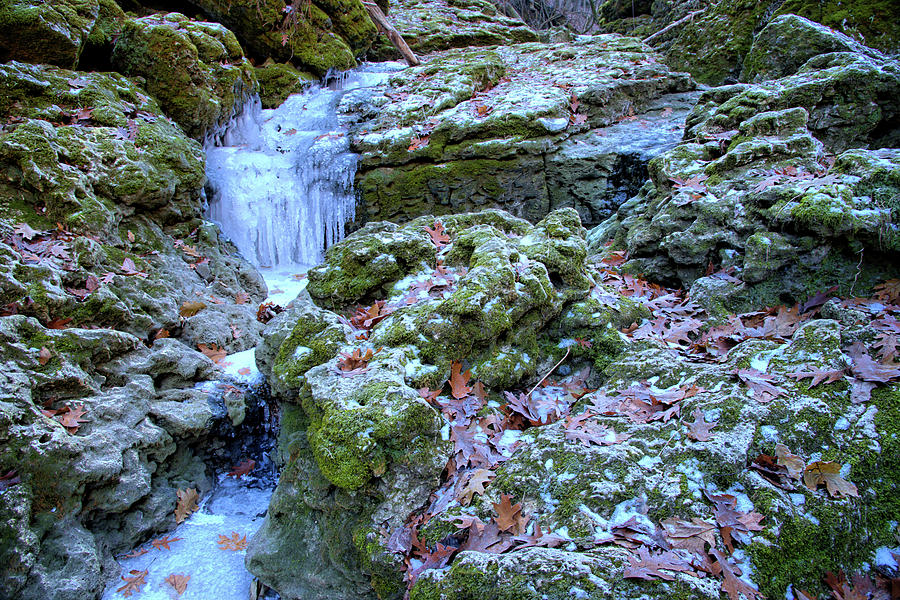 A further hike in to Moine Creek with it's dolomite boulder field revealed water frozen in time. But you could hear the water flowing under the ice. I made the hike out and got rather warm from the strenuous hike back to my car. I ended up getting a nasty head cold that to this writing has stuck with me for a week now. I did manage another visit to another preserve a couple of days later but will post on that trip in a future blog.